Our custom log design (a 6x8 "D" log shown above) was created by Ed Croker, the owner/operator and general workaholic here at Cypress Log Homes (affectionately known to me as Dad).  The basic philosophy in this design is to make sure there is no place for water to sit in the log wall...(duh?)

As seen below, a standard double tongue & groove system has a valley between the two tongues, and consequently is a place for water to pool and sit inside your log wall or just run to another location where it can come inside or worse, go down into multiple courses. Water has a nasty habit of finding ways around that first tongue, especially around doors, windows, corners, and log joints.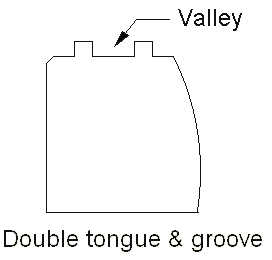 Our design employs a wide tongue with an angle on it to the outside (as water dislikes running uphill).  A superior type of foam backerrod is tucked into the two deep grooves on the bottom of the log which, when stacked, compress around the sides of the tongue forming your water/wind seal (see image below).

Below are our standard log designs and sizes...of course we might make you a custom profile or design (one of the advantages of having a CEO who doubles as a knife grinder and planer mechanic).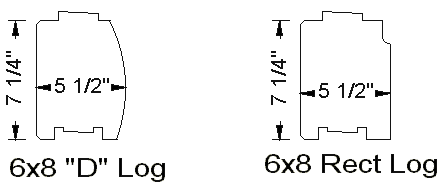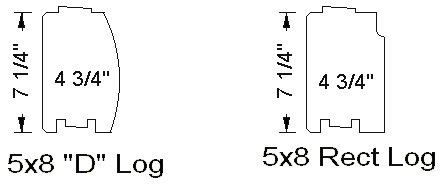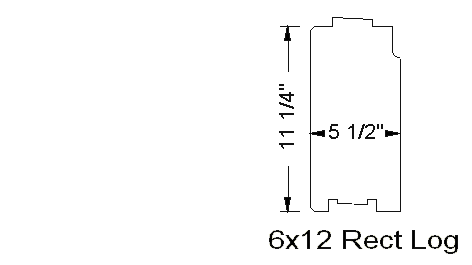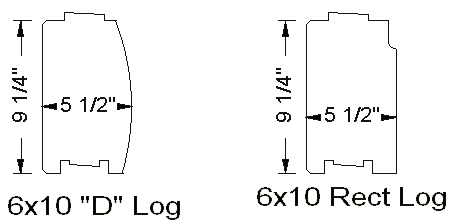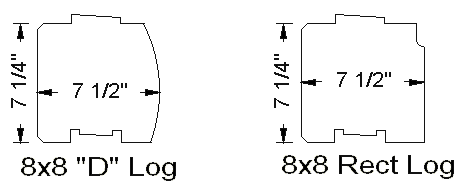 For photos, plans, products, and more articles, return to our Main Page.